If you have decided to ditch the regular wheat-based spaghetti pasta that does not mean you really have to avoid eating pasta. Try zoodles which are high in health quotient and taste just like your scrumptious pasta. Zoodles are spaghetti made from spiralized, raw zucchini and squash. Providing numerous health benefits, these noodles are easy to make and do not require much effort from your side. Read the full story to know why you should eat zoodles.
02/9

Gluten-free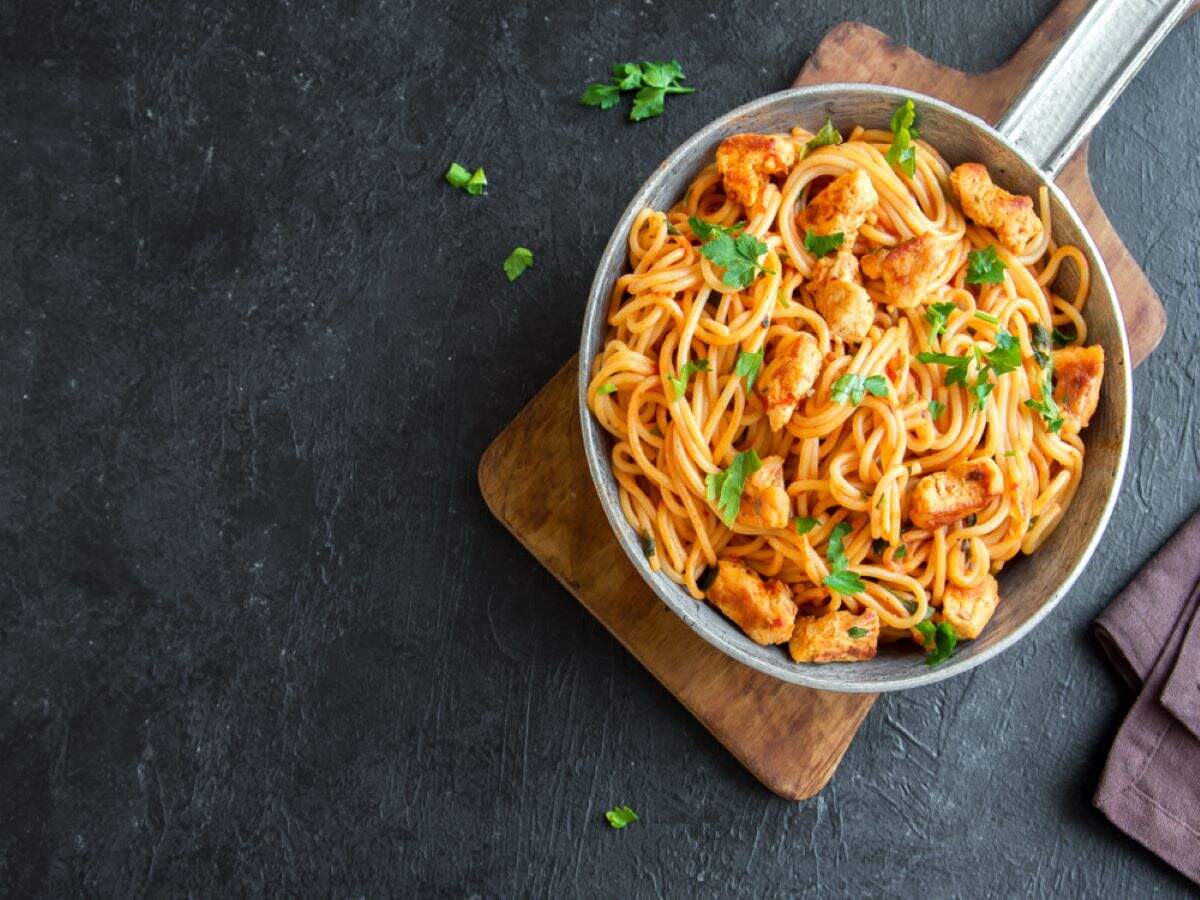 Food that contains gluten can cause gut inflammation, digestion problems and allergies. Many kinds of pasta have gluten in them as they are grain based. Zoodles are a healthier option as they are gluten-free. They're made without any wheat, flour or grains at all,. Zoodles are a lifesaver for people with Celiac disease or gluten sensitivity or intolerance.
03/9

Fewer calories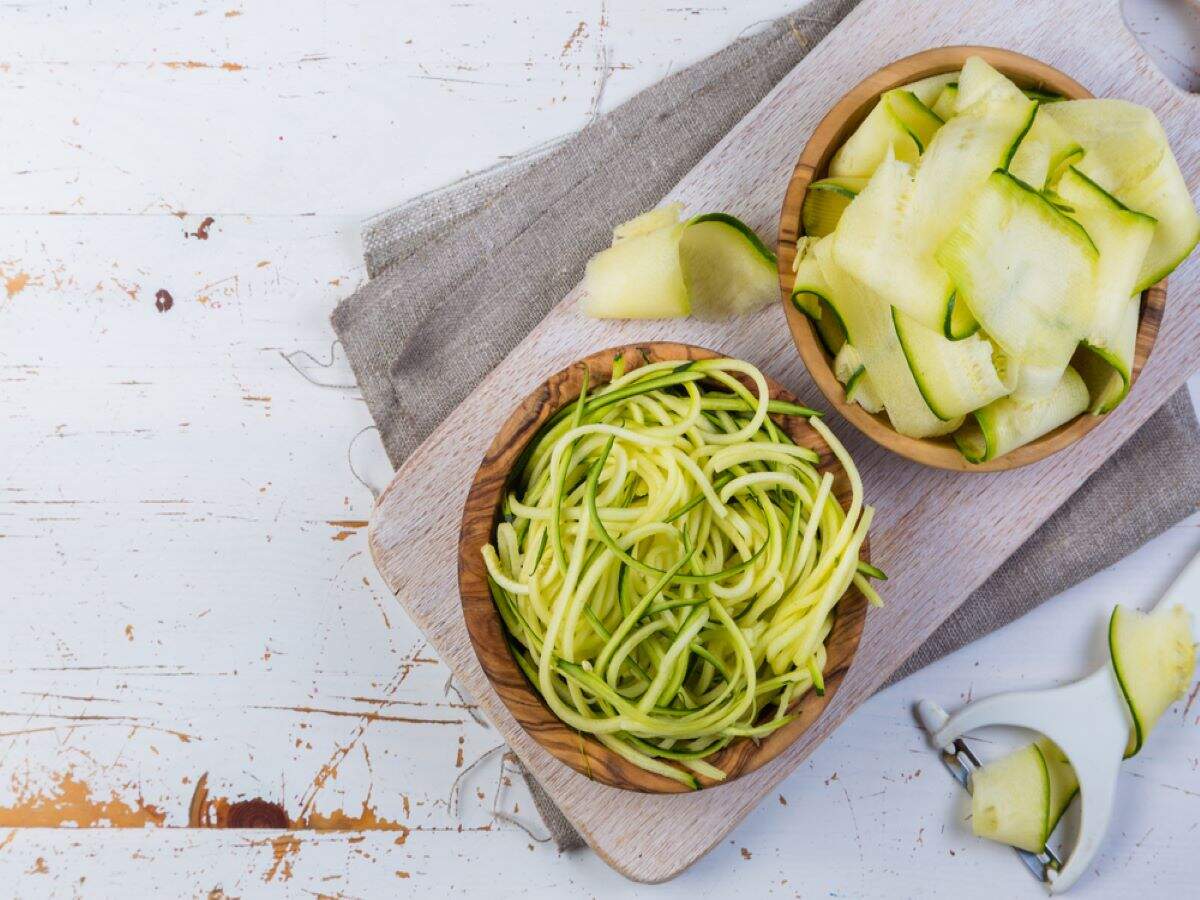 Good news for all the diet watchers. One cup serving of zoodles provide just 30-40 calories as compared to regular pasta which has a whopping 200-300 calories.
04/9

Improves eye health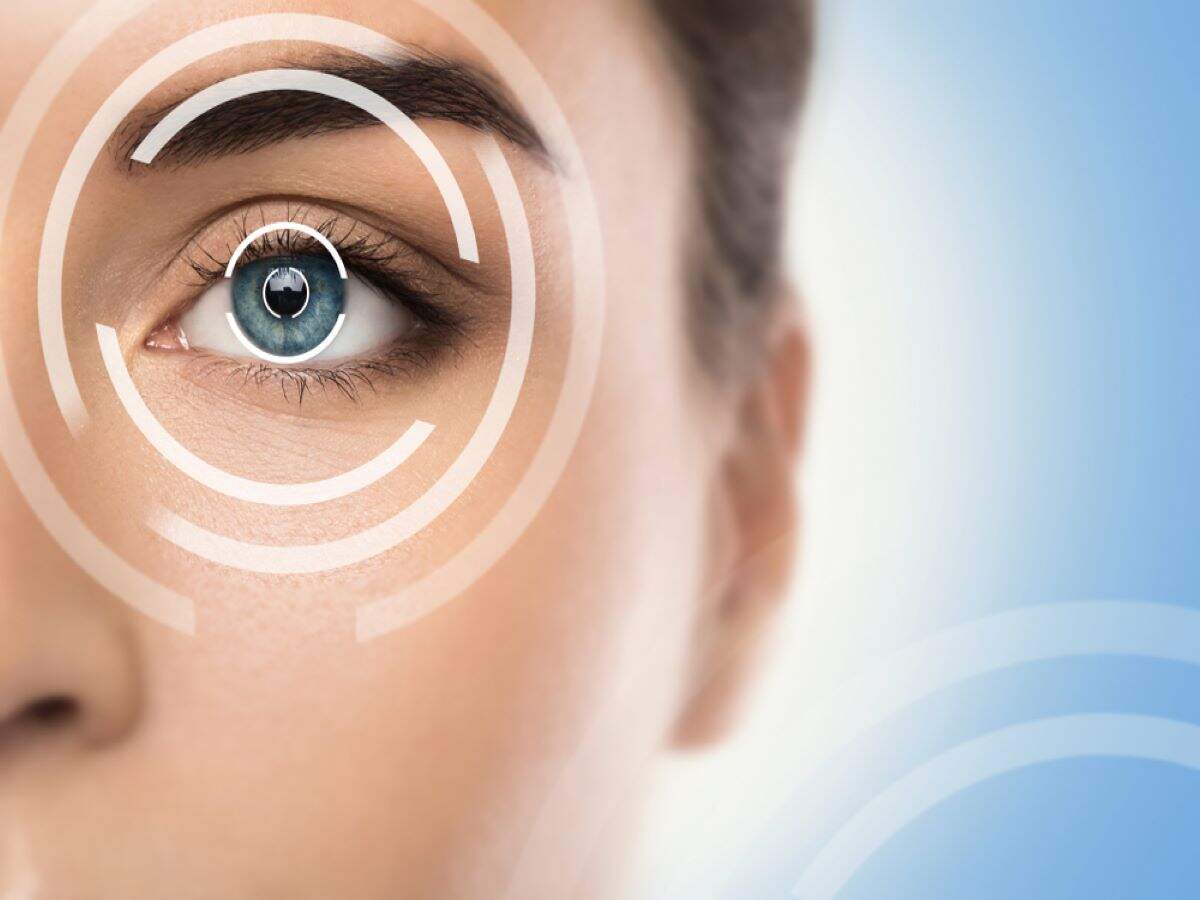 Zucchini contains antioxidants and phytonutrients, including vitamin C, beta-carotene, manganese, zeaxanthin, and lutein which are useful in maintaining and improving eye health by fighting free radicals.
05/9

Bigger portion size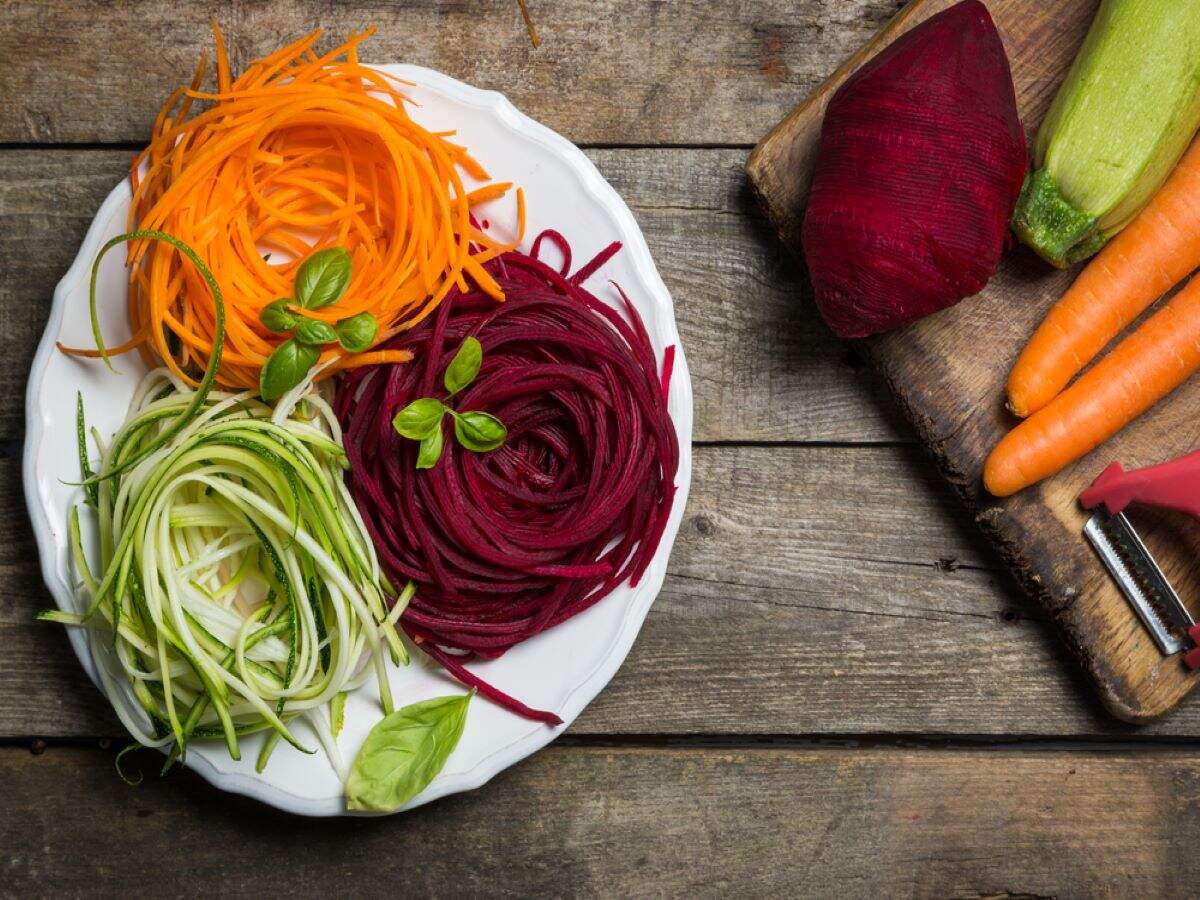 There's no harm in eating two to three bowls of zoodles as they have very fewer calories in them. On the other hand, eating two to three bowls of regular noodles will fetch you 5 times more calories.
06/9

Few carbs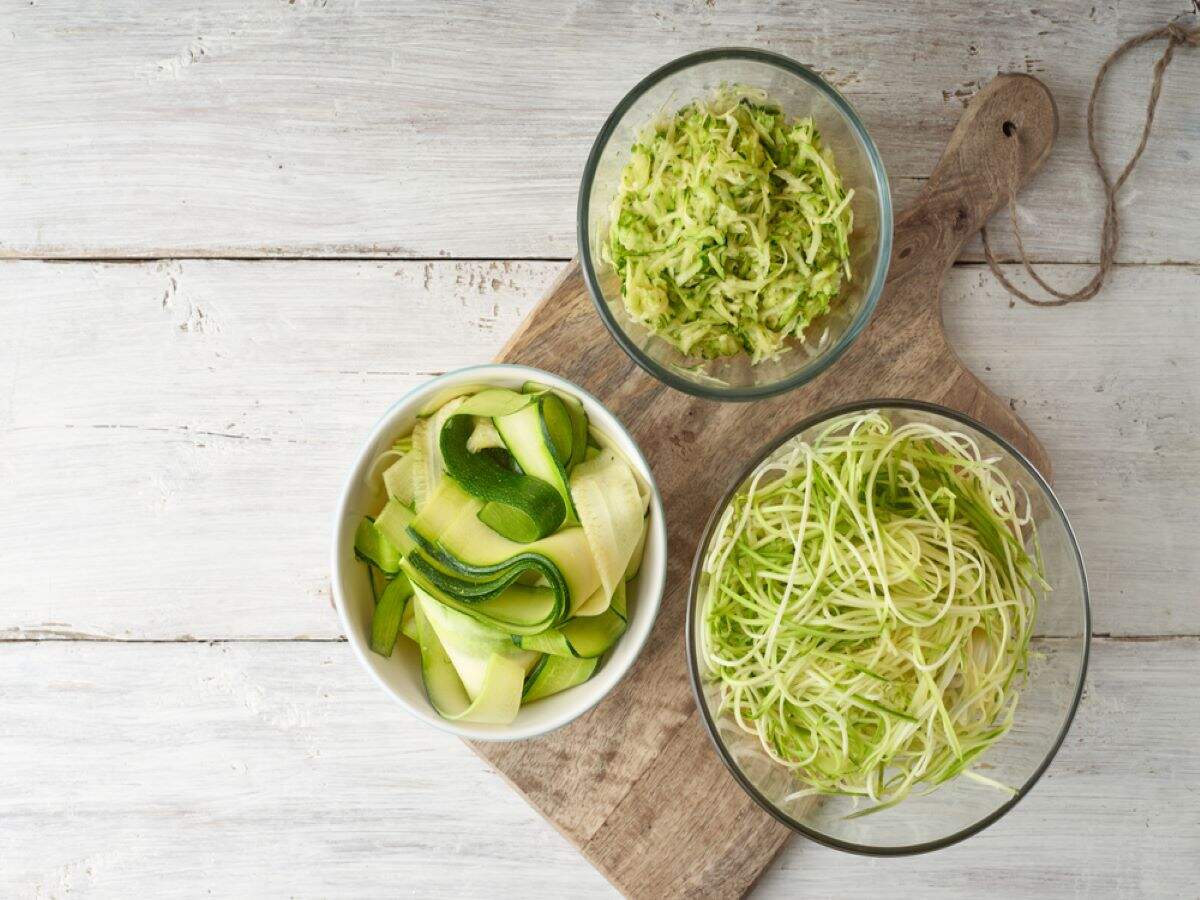 Zoodles only have about five net grams of carbs per one-cup serving. Zoodles comes to the rescue of people who are on a low carb diet and want to eat something scrumptious.
07/9

More nutrients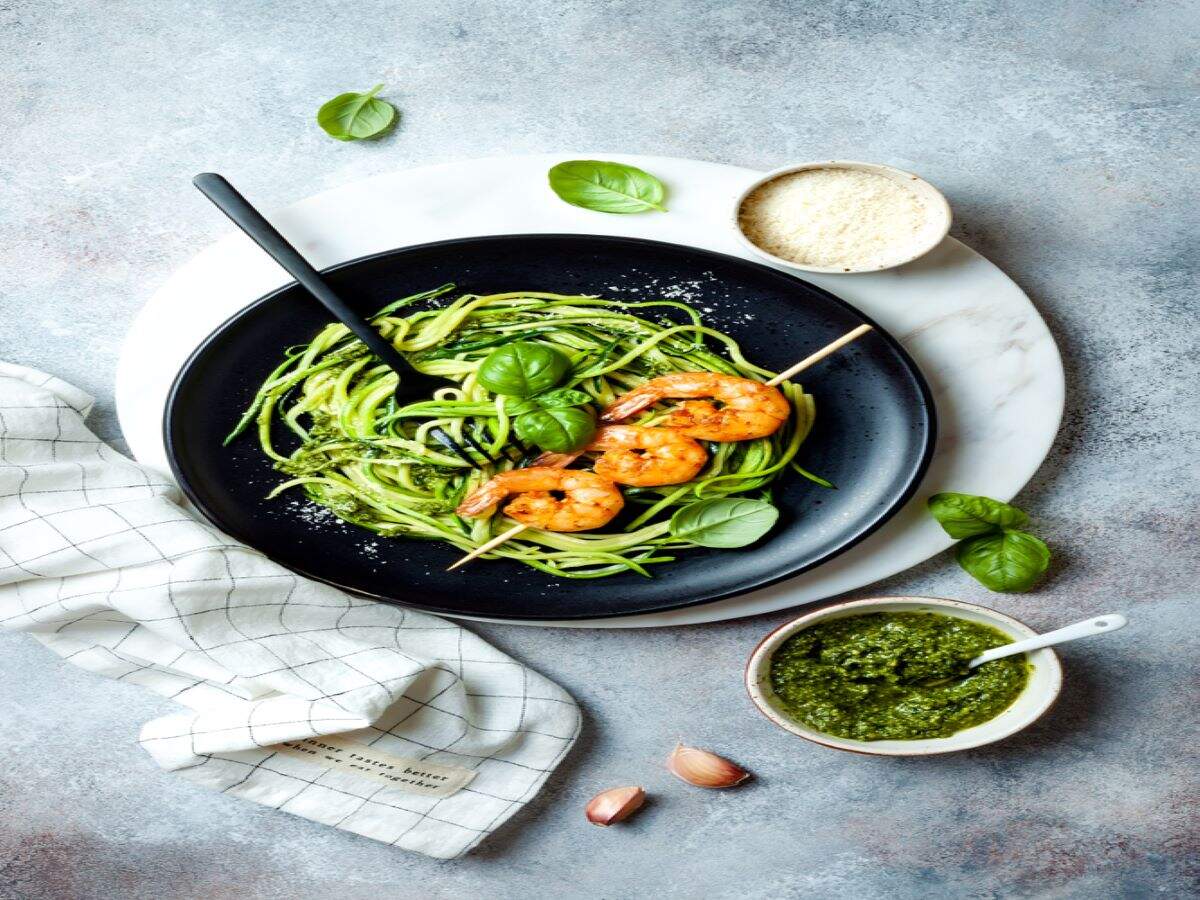 Zoodles provide a good dose of nutrients like vitamin A, vitamin C, B vitamins, potassium and a modest amount of fiber in every cup. While flour-based pasta is higher in protein than zucchini is, it does not offer many nutrients that most children and adults are likely in need of.
08/9

Very Simple and Fast to Make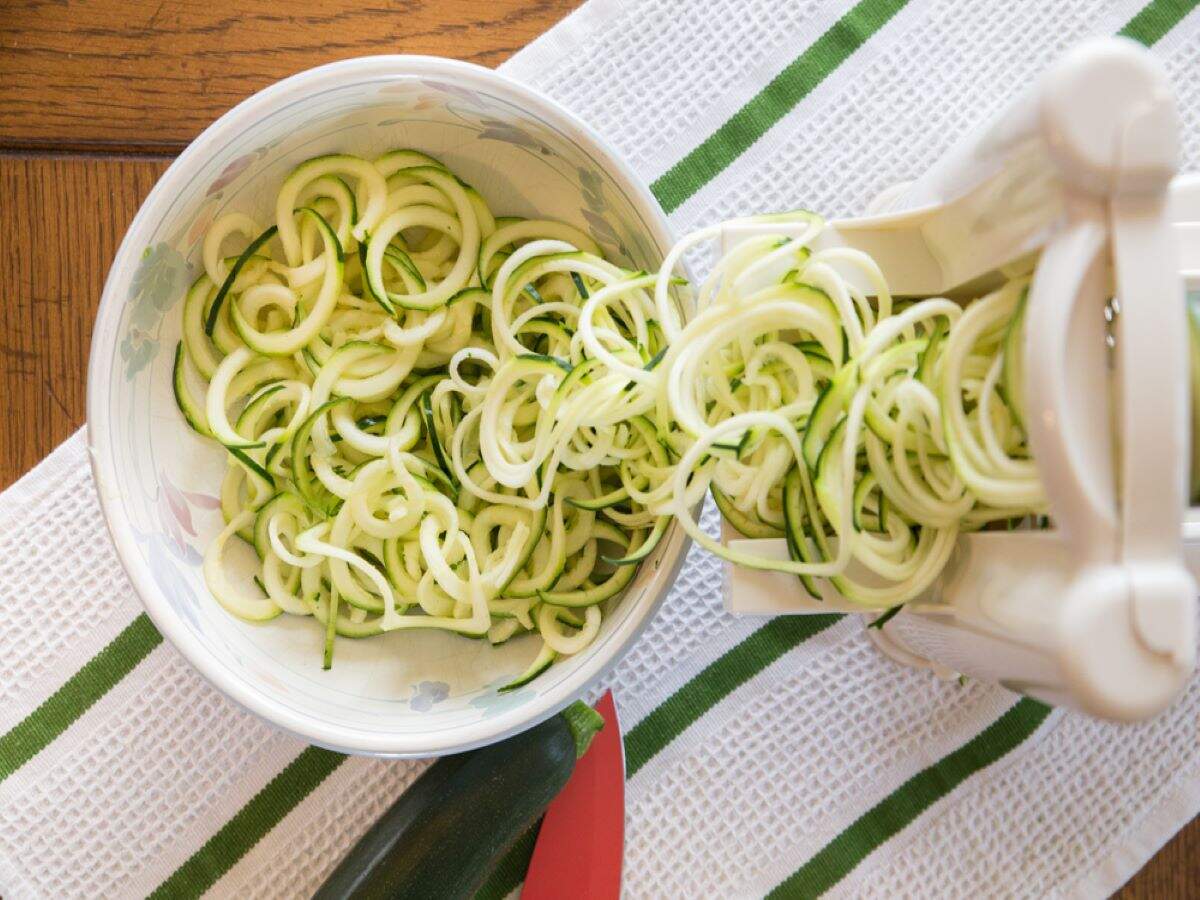 If you don't want to cook something elaborate and time consuming then zoodles are a perfect meal for you. Because zoodles can be made with raw zucchini and/or other veggies, it takes just a few quick minutes and only one piece of equipment to spiralize a big bowl.
09/9

How to make zoodles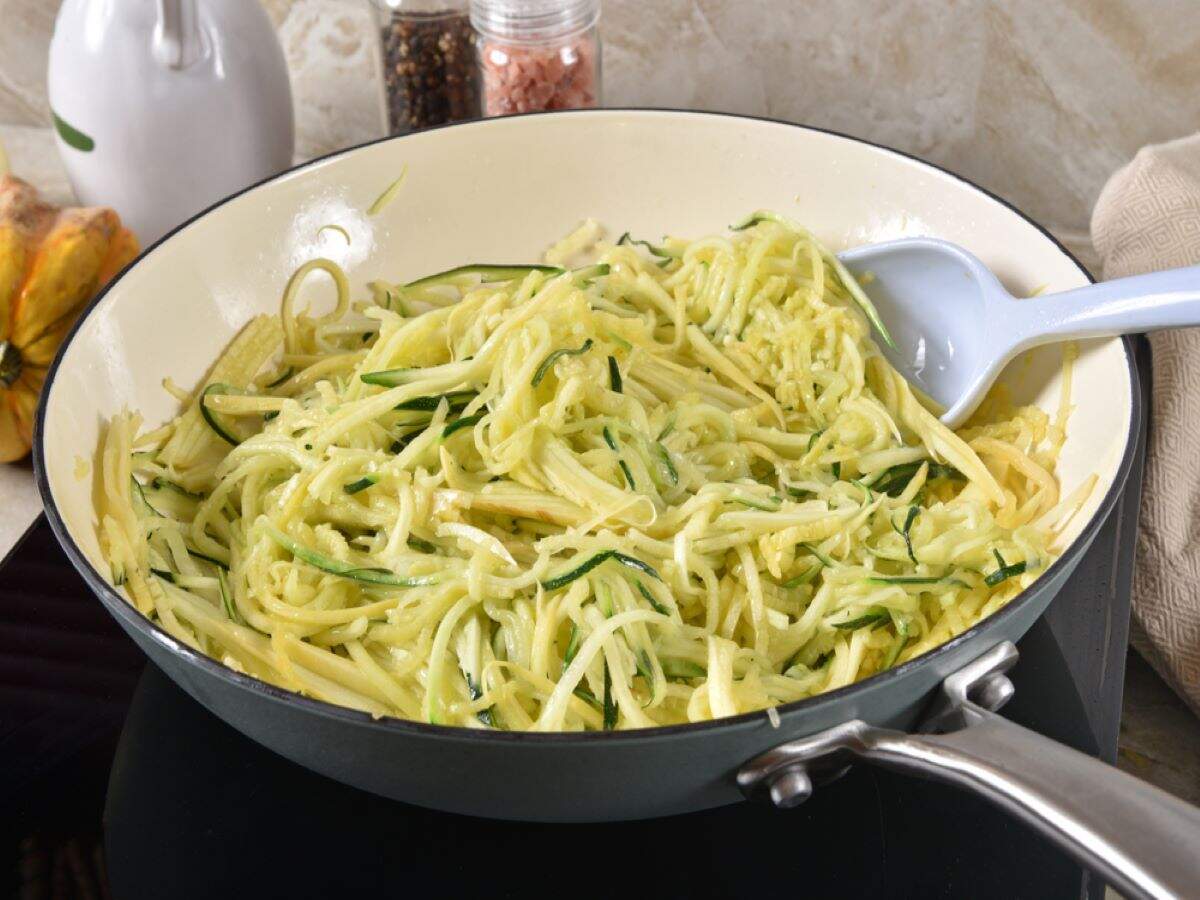 Easy and super quick with only five ingredients, you can cook these amazing zoodles. Start by cutting the zucchini into thin juliennes using a sharp knife or julienne/vegetable peeler. Then, take a skillet, and heat olive oil in it and saute garlic. Toss the zoodles in the pan along with some Parmesan cheese and seasoning. Just like pasta, the zucchini noodles should be al dente. Garnish with parsley and your scrumptious zoodles is read