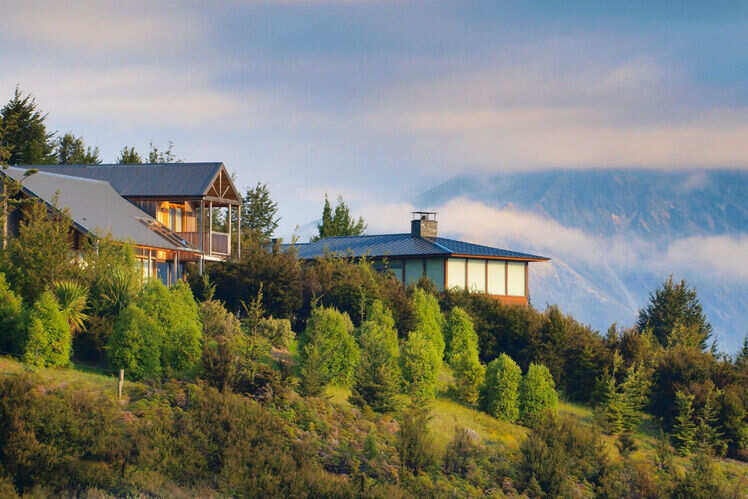 Credit: Getty Images
If Himachal has been one great love of your life, I will give you more reasons to fall for it. A state so blessed by nature that our romance with it continues even in the face of growing commercialisation. All of us craving for a home in its hills one day. While that is a distant possibility for most, impossibles can come true if you choose one of these homestays. Each of these has a home-like feel, each interesting in their own way with lush surroundings being the only common.
The next time you are in Himachal, a stay at one of these places might just make your dream come true, a home in the mountains.
The Blue Sheep, Tirthan Valley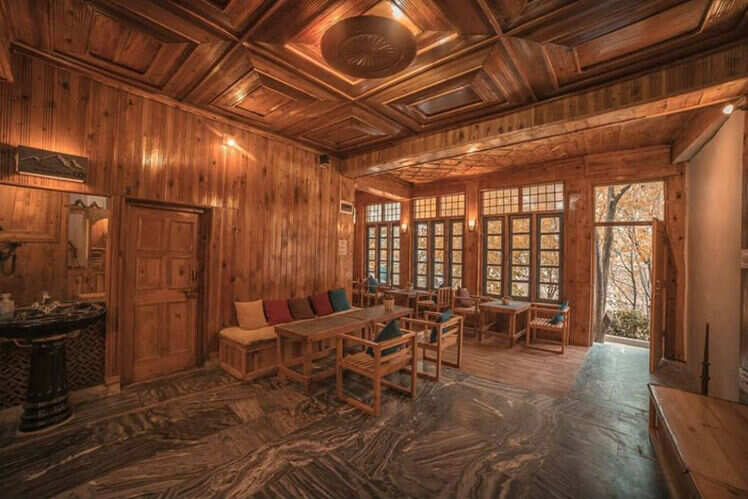 Photo courtesy: The Blue Sheep
The Blue Sheep in Himachal's Tirthan Valley is as much loved for its hosts as it is for the stay experience it promises. Passionate souls, the hosts here will take you in with the infectious warmth that people in the mountains are loved for. Comfortable stay, great food, wonderful hosts and, of course, the settings of this place would woo you. Plus, The Blue Sheep has two residential pets to make your stay more homely.
Dostat Daaram, Manali

If you think that Manali is a wee bit more crowded for solitude lovers, head over for a stay at Dostat Daaram. This beautiful place is quite far from all that madding crowd; offers unparalleled views of the massive Himalayas from its porch and that is not all. Unlike most of the stays, this place has been wrought out of sheer passion and love; its name translates to 'I love you'. Also a residency, it is the perfect option if you are craving for some alone time. It is lovingly referred to as 'the last house on the hills' and that pretty much makes for an essential reason to book a stay here. And yes, you can always start your day with a play session with the resident pets here – a cat, a dog, two kittens and seven pups when we counted it last! The food at Dostat Daaram is perfect, and your host has quite a reputation for all the warmth that pervades here.
Go, fall in love.
Bhandari Homestay, Sangla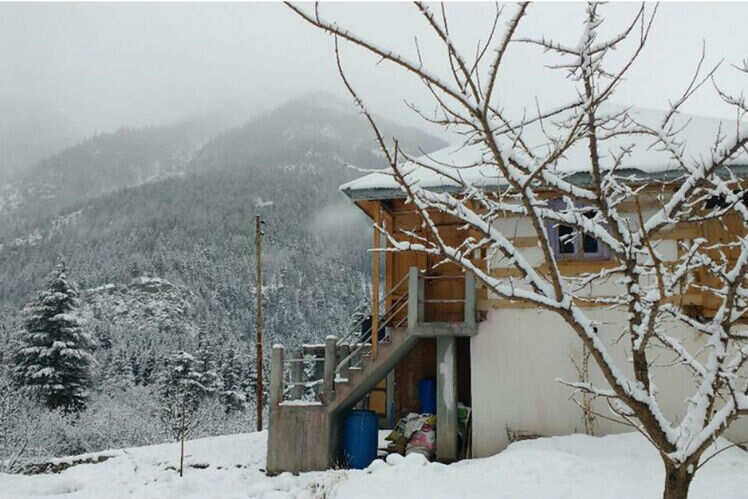 Photo courtesy: Bhandari Homestay, Sangla
More than a homestay, this place is a nature retreat. It sits pretty by the side of River Baspa in Himachal's Sangla Valley in the middle of the famous apple orchards of Kinnaur. A charming family is your host here; each one of them ensuring that you have the experience to remember. A no-frills place, Bhandari Homestay does not boast of luxuries in the ordinary sense of the world; but those, who know the terrain know that a comfortable, clean bed, hot water and organic, home-grown food is no less than a luxury here. Away from all the humdrum of city life, a stay here is perhaps the most perfect mountain home experience that you can have in the Himalayas.
The Sonaugi Homestead, Kullu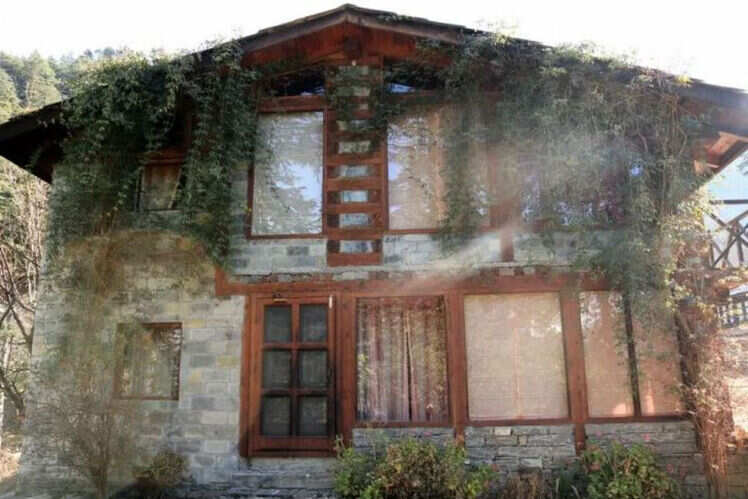 Photo courtesy: The Sonaugi Homestead
This one is located in one of the quaintest, yet-untouched hamlets around Kullu. It is a 20-minute trek from Janna, one of the oldest villages in the valley. Once in, you can hear the sound of the roaring River Beas. A place made for the lovers of silence and all things calm, The Sonaugi Homestead is a perfect break if you find yourself shackled in city life. Book yourself a stay here if a quaint stay, bonfire nights, traditional Himachali architecture, and organically-sourced food make a perfect vacation for you.