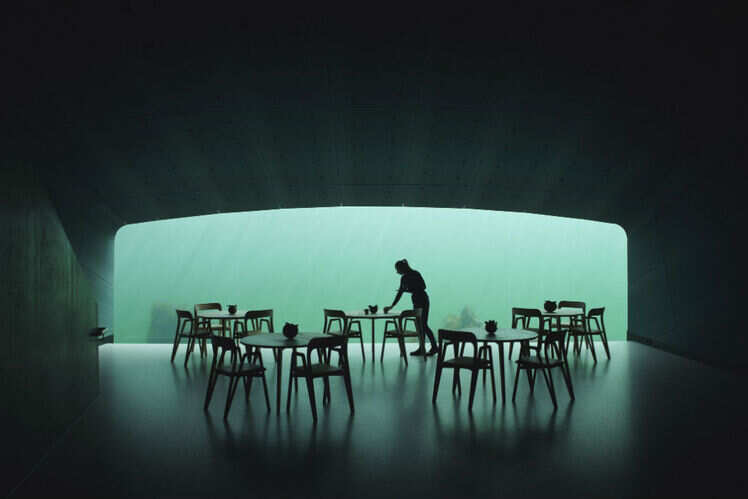 Photo courtesy: Snohetta
Norway already has a number of charms to its name, and there is one more to its name now. Yes, the country is now home to the largest underwater restaurant in the world, aptly namedUnder. It has been designed by the legendary architectural firm, Snøhetta, which is a forerunner in the field of innovative architecture. Other than being the largest underwater restaurant in the world, it is also the first one of its kind in Europe.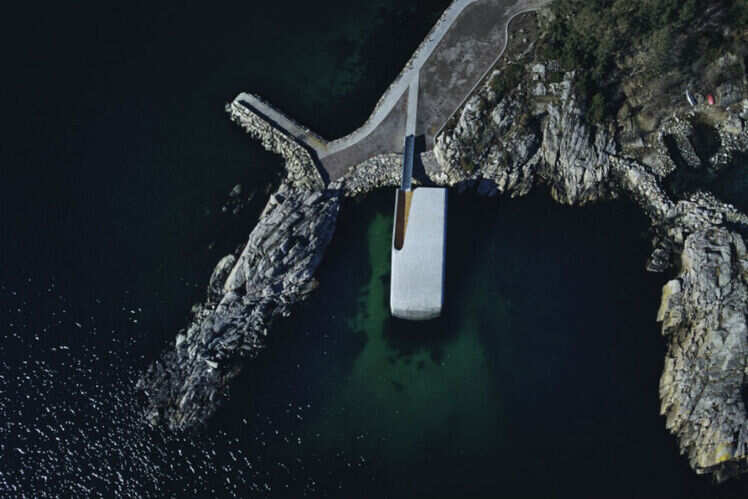 Photo courtesy: Snohetta
Under is shaped like a shrunken periscope, and is set in the rather remote village of Baly in Norway. It is spread over 495 sq m, and has massive windows for a view that is unlike any other in the world. Once in, guests would be gorging over some of the finest cuisines, sitting all plush and cosy 5 m below the water surface.
The restaurant has a seating capacity of 40 people and is now open to foodies and curious souls alike. Apart from the food, Under will also double up as a marine research centre. The concept restaurant is already attracting attention from across the world, and rightly so because unlike an aquarium, it plunges into real wilderness in the open sea. The walls are designed with extra caution, thick enough to withstand any force of water.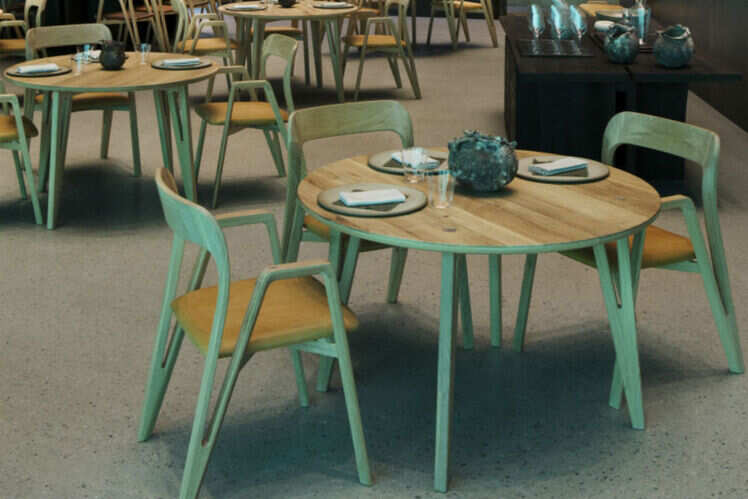 Photo courtesy: Snohetta
Snøhetta has put in place some very impressive thoughtful thinking at work here, leaving the outside of the restaurant rugged. It is expected to attract and promote algae growth, that will lead to reef formation, attracting more marine life to its surroundings.
The menu at Under would be seasonal, and optional pairing with wine and juice menu is also on the cards.