Credit: Internal Travel Contributor/Shikha Gautam
01 Kinnaur – Spiti road trip moments
The Himalayas have been a great love, and there is no denying their charm. Especially when there is an epic road trip in mind. If you have been waiting for that one most perfect road trip of your life, a drive to the Kinnaur and Spiti valleys in the Himalayas is just the thing for you. A lot different from Ladakh, this stretch sees lesser crowd and thus more options to explore it at a leisurely place in a solitary fashion.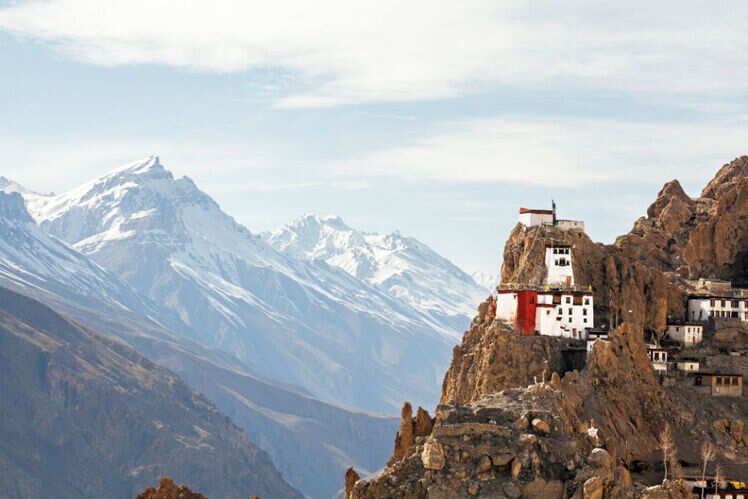 Credit: ThinkStock Photos
02 Ancient monasteries
If you are in love with ancient places like I am, a trip to Kinnaur and Spiti is just the thing for you. This Himalayan region is home to some of the most ancient monasteries for Hindus and Buddhists both. While there, there is no skipping the 996 CE Tabo Monastery, the stunningly ancient Dhankar Monastery or the Bhima Kali Temple in Sarahan. Each of these places will take you back in time by some centuries, to an age of mysticism, folk tales and more.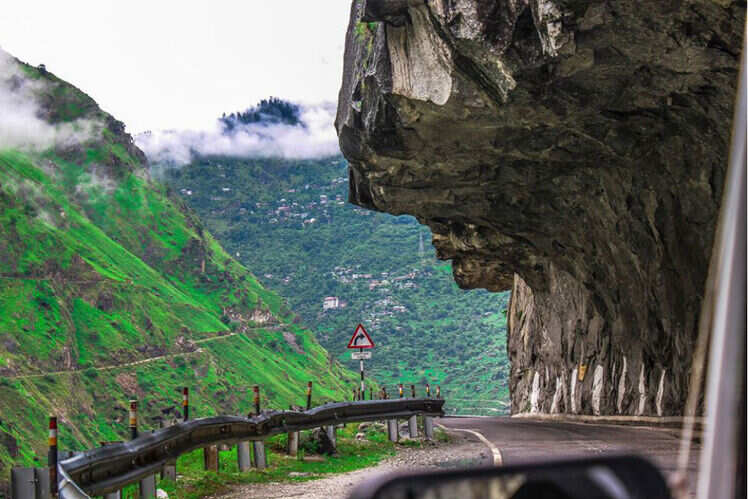 Credit: Internal Travel Contributor/Shikha Gautam
03 Hindustan Tibet Road
The Hindustan – Tibet Road is often hailed as the most treacherous road in the world, and it might not be wrong. Apart from the thrill, this road snakes through some of the most stunning scenery that India has on offer. It takes you deep inside some of the most densely forested areas in the Indian Himalayas, and offers a slew of hairpin turns and vistas to make for that one perfect trip of a lifetime.
04 Sea fossils at Langza
If you are somewhere in or near Kaza in Spiti, a quick trip to Langza is an essential. I recommend not because this village is spectacularly beautiful, is a perfect camping spot and is quaint to say the least, but because this is where you have a good chance of stumbling upon sea fossils. You have a good chance of finding these fossils embedded in the sedimentary rocks that are found in plenty here. Unaware of the treasure, kids can be seen playing around with fossils for their toys here! So much so that Langza is also known as the 'Fossil Village of Spiti'. It has a meagre 200 people living here, and is also perfect for that quintessential homestay experience.
05 Village with the highest post office in the world
The village of Hikkim (4400 m) is believed to be the highest post office in the world, and has made it to most of the record books. While it has some competition with the post office at the Everest Base Camp in Nepal, the establishment in Hikkim is a concrete, permanent structure and operates all year round, thus firming its grip on the title. You can even buy a postcard from Kaza, and post it to someone back home. Come rain, snow, or extreme weather, your post would reach its intended recipient without fail.
06 The Lake of Moon
Chandratal, or the Lake of Moon, is a high-altitude lake in Spiti. Its crescent shape led to its name as it is now; needless to say, its green-blue water makes for a surreal sight. It has a motorable leading till to it, ending some five km before the lake. You can reach it on foot from the base camp. The more adventurous souls can also trek to it from Batal and enjoy the astounding landscape that is all over the region.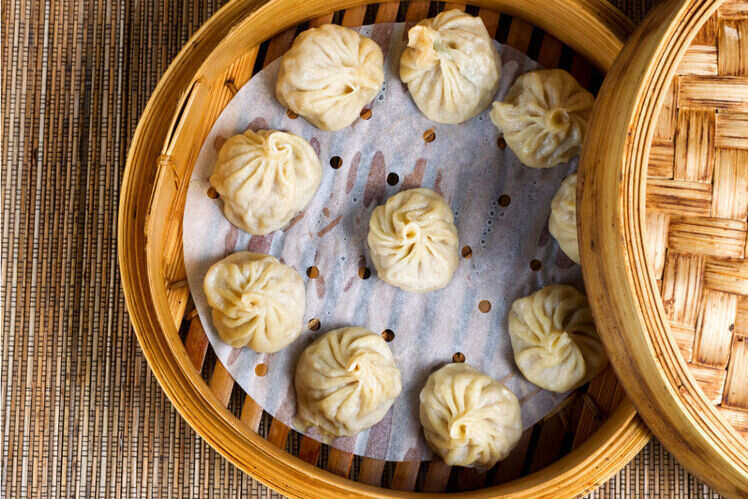 Credit: ThinkStock Photos
07 The flavours of Spiti
Yes, the cuisine of Spiti has some really drool-worthy food. Imagine black pea hummus, Spiti-special falafel, sea buckthorn juice and crush, keu (Spiti's version of pasta), and pea curry. Most of the food on offer is locally-grown, and is mostly organic. Even the regular food on offer, such as thukpa, momos, and pancakes, have a Spiti touch to them and are made of local ingredients. Quite an interesting affair, a meal in Spiti is always followed by a round or more of butter tea, which you might have tasted in Ladakh as well. When in Kinnaur, the pea-curry is a must-have, for it is one of the most famous produces of the region, and is savoury to say the least.
08 The mummy that lives on!
The Himalayas of Kinnaur and Spiti house another rare gem in the rather quaint village of Giu, the living mummy! Yes, you read that right. This tiny village has a monastery that is home to a 500+ year old mummy; villagers refer to it as Mummy Lama. As believed, the mummy is of a Buddhist monk and was found in a seating position with a rosary on one hand. The more surprising fact is that the mummy has fresh hair and fingernails on it, leading people to believe that the monk might as well be living and is in a deep meditation!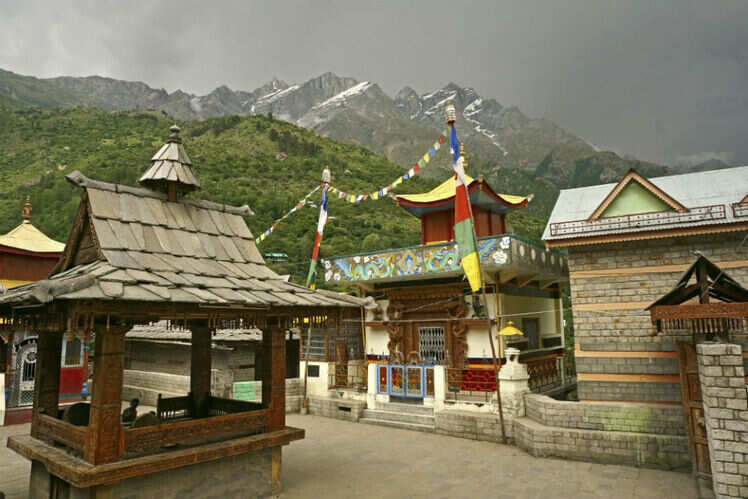 Credit: ThinkStock Photos
09 Stories of goddesses
Kinnaur, more than Spiti, is a land of tales. Villages in the region brim with several unheard of stories, mostly revolving around one of the other Hindu goddess, mostly Kaali. And though I am not religious, a dive in the world of mythology is a lure that I have no intention of resisting. The stories in the region mostly have one or the other temple at its core, and while there, the thrill of visiting these places and connecting the dots with the storylines is quite thrilling. With some luck, you can also get to a part of some century-old rituals here, praising one goddess or the other. When there, talk to the priests and the village people and you will come back a richer storyteller.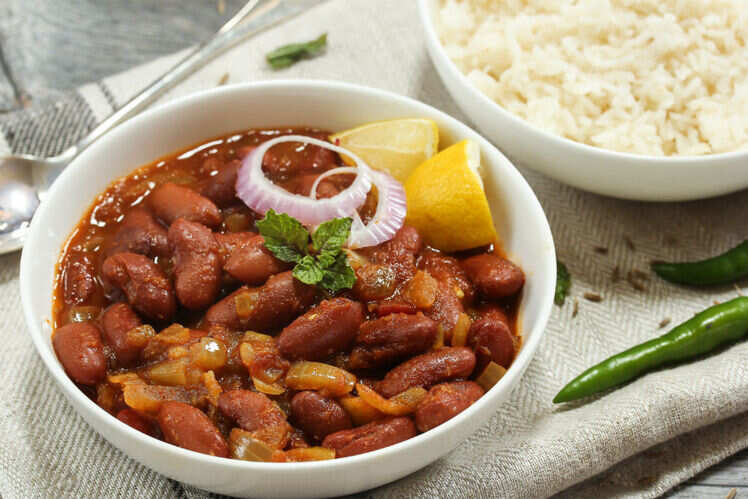 Credit: ThinkStock Photos
10 The best rajma-rice ever
Only the true lovers of rajma-rice can understand the value of this one! Yes, for I am highlighting something that only the motorbikers in the region know of. While there are no star-rated restaurants in either Kinnaur or Spiti, the villages and most of the roads have dhabas at most of the important junctions. Those are just the places to gorge over the freshest rajma-rice you would have ever had. When in the hills here, forget Maggi, for you have something homegrown to grab.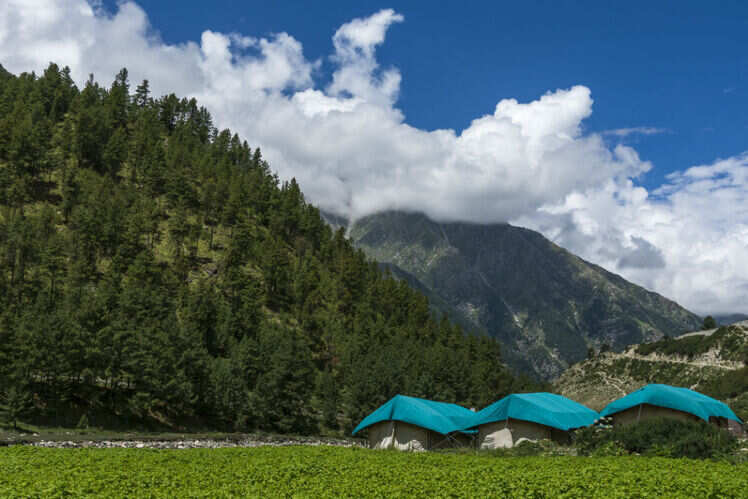 Credit: ThinkStock Photos
11 The Kinnaur greens
Kinnaur is a place like none other; I would not be incorrect in writing that this region is perhaps the most beautiful one in the India that I have seen till now. The sheer green in the valleys here will leave you stunned; as you go deeper in the valley, there is Chitkul waiting for you, a green meadow-like village that looks more of a dream than reality. I have written it before, and writing it again that the dense deodar forests here can beat all your fantasies of those much talked about Bavarian forests.