01/6

The story behind 74 year old Michelin Star
Thailand's capital, Bangkok is obviously world's best place to eat delicious Thai food. With so many street vendors and restaurants serving authentic Thai food, it becomes difficult for tourists to spot the perfect and the best ones. Do you know a street stall in Bangkok is so good that it has earned a Michelin Star for the second year in a row? Scroll down to know more about this amazing food stall.
Image: instagram/@thirtyandunanchored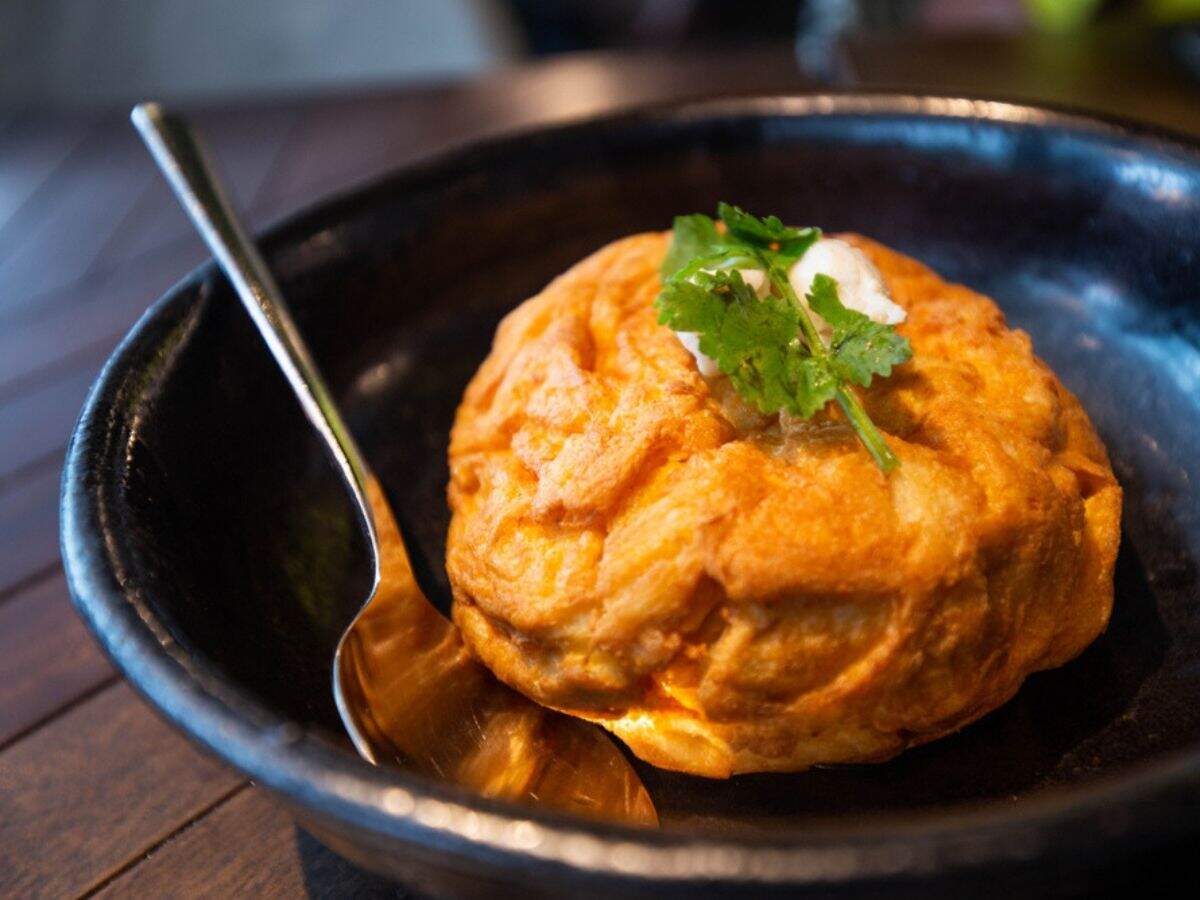 02/6

The restaurant

Raan Jay Fai is a small, seven table joint in a narrow yet crowded street of Old Bangkok. This food joint is so small that you can easily miss it but thanks to the crowd thronging the place! This legendary street stall is named after its chef who is the owner as well. You can't make a reservation here because it is pre-booked for a month or two. Therefore, it is better to sign up for the walk in list.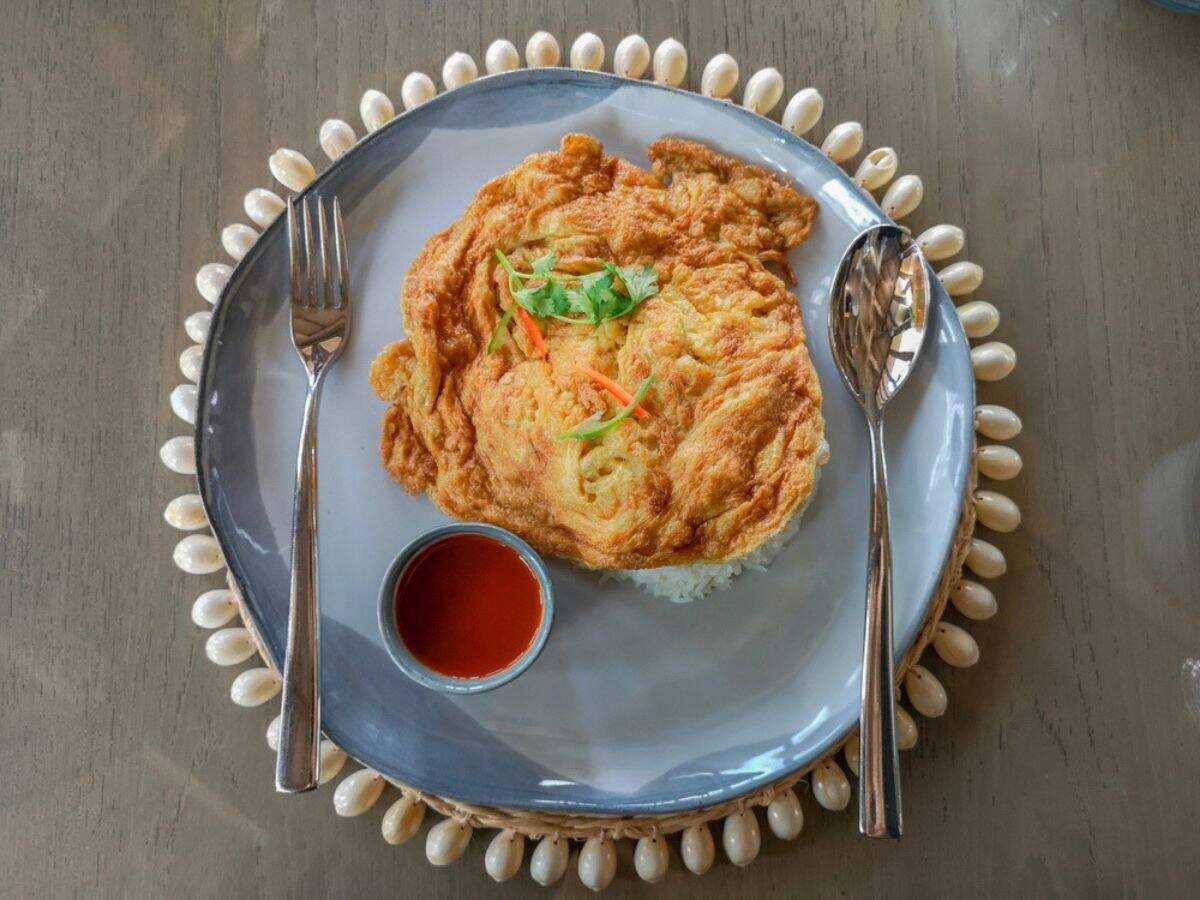 03/6

What to eat here?

Perfect for breakfast and lunch, this place has a really long queque. If you reach there by 8 in the morning, you might end up getting your luscious plate of Jay Fai's signature khai jeaw poo and crab omelette after a long wait of 7 hours. But the well pleased customers say that the wait is worth the taste. The crab omelette this eatery serves is pure joy. You will be surprised by the intense and fresh taste. Moreover, it is fried so perfectly that it is neither oily nor greasy. When you cut it open, it is so soothing, creamy and juicy that the taste will leave you awestruck.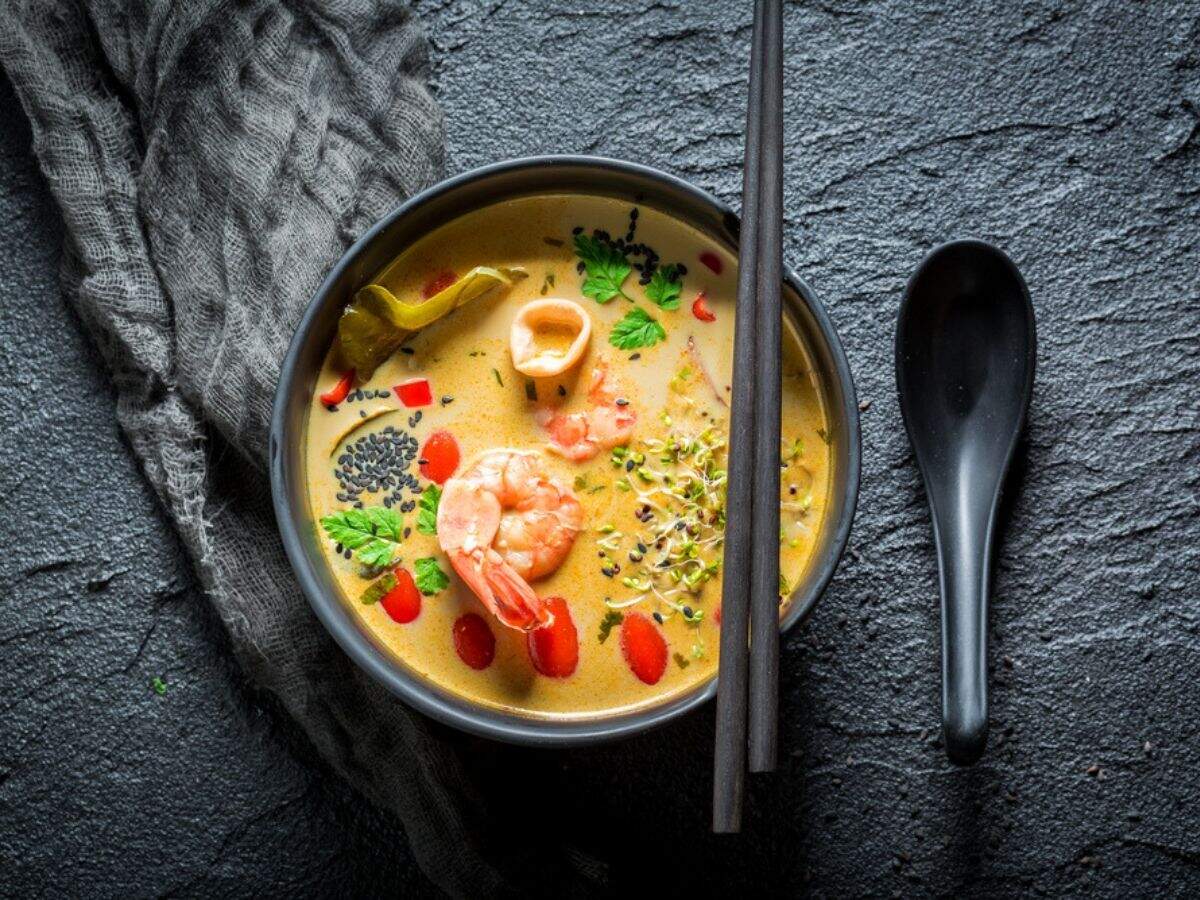 04/6

What else it's famous for?

The stall is also famous for its scrumptious tom yum soup made with lemongrass, shrimp galangal, kaffir lime leaves, chilies, garlic, and mushrooms. Unlike other tom yum soups available in almost all Thai restaurants or eateries, the Jay Fai's have dry tom yum, which makes it unique. It has the same flavours but instead of slurping the soup you are actually chewing it. Isn't it impressive? You have different sour and spicy flavours, which do not overpower one another. You can enjoy the taste of each one of them individually.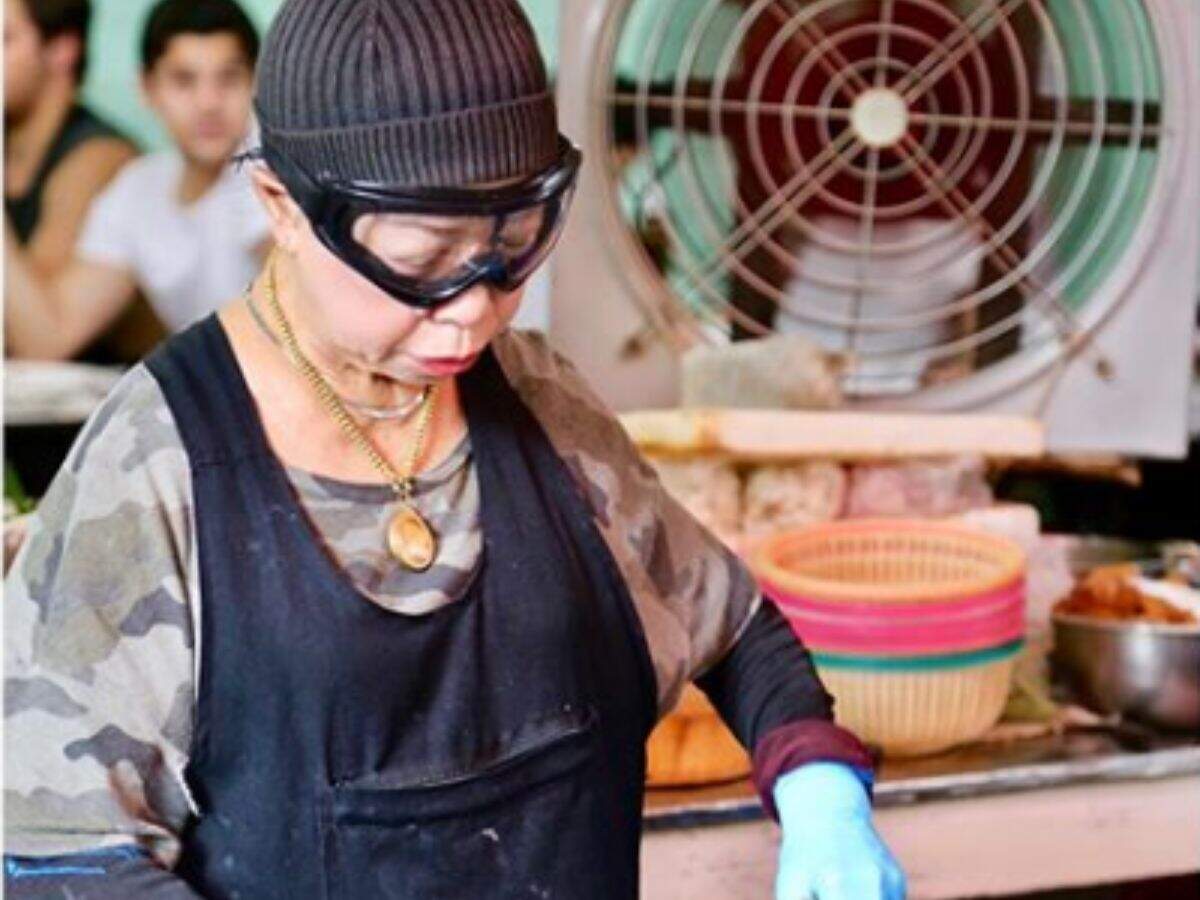 05/6

Know about the chef

You will be surprised to know that the 74-year-old woman, Jay Fai cooks everything herself over two blazing charcoal fires. Patrons from around the world come to snap her pictures from a distance. The old lady who is a MasterChef usually wears a wool cap, a gray camouflage shirt with a black apron and safety goggles to stay safe from heat and fire. She cooks on charcoal because it cooks faster and therefore helps in a speedy serving of orders. She is such a perfectionist that she doesn't allow anybody else to cook, which is the reason that it takes too long to get your food here.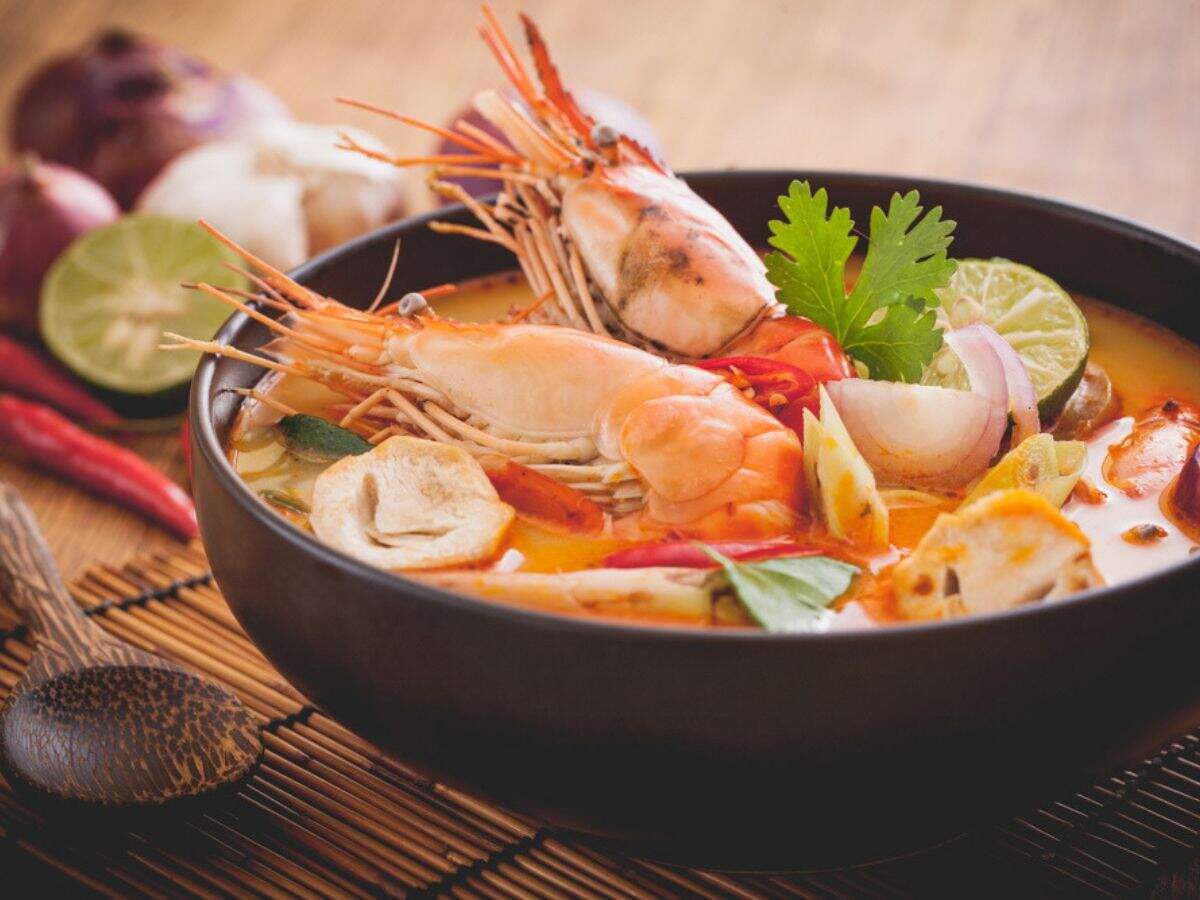 06/6The history
The real name of Jay Fai is Supinya Jansuta. She learned to cook from her mom and eventually started her own business. She initially tried cooking experiments at home with high-quality unique ingredients especially the sea food to make her food delicious yet different from the one sold in other restaurants. Michelin Star was a great achievement for her passion and art of cooking. Yes, she charges quite high for her delicacies. A three dish meal here can cost you around 75 dollars, which is very costly, but it is surely worth it as the food here is matchless!